Zeta Phi Beta Sorority, Inc. – State of Maryland
Zeta Phi Beta Sorority, Inc. was founded on January 16, 1920 on the campus of Howard University.
Zeta Phi Beta Sorority, Inc. was incorporated on March 30, 1923 in Washington, DC.

Atlantic Region was officially established in 1944.
In 1948, Zeta was the first organization to establish a National Headquarters.
Established the Stork's Nest in 1972 in partnership with the March of Dimes.
Maryland was officially established in 1972 as a State under the leadership of Catherine B. Neal.

In 1988, Maryland hosted the 48th Grand Boulé in Baltimore, MD.
Maryland hosts the first Zeta Day in Annapolis in 2010.
The State of Maryland established the Issie Jenkins Scholarship in 2011.
Zeta Phi Beta Sorority, Inc. celebrated 100 Years of Service.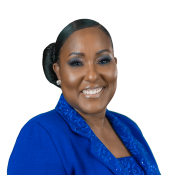 26th International President & CEO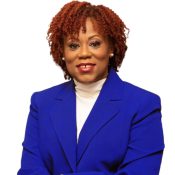 HON. JUDGE BEVERLY S. TATHAM
18th Atlantic Regional Director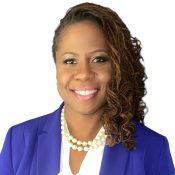 13th Maryland State Director
Sisterhood is not a
destination but a journey
Zeta Phi Beta Sorority, Incorporated was founded January 16, 1920 on the campus of Howard University in Washington, D.C. The five illustrious founders of Zeta Phi Beta Sorority, Incorporated, Arizona Clever Stemons, Myrtle Tyler Faithful, Viola Tyler Goings, Fannie Pettie Watts, and Pearl A. Neal dared to depart from the traditional coalitions for Black women and sought to establish a new organization. Their vision was to encourage the highest standards of scholarship through scientific, literary, cultural and educational programs; promote volunteerism on college campuses and in the community; foster sisterhood; and exemplify finer womanhood. These ideals are reflected in the sorority's national programs for which its members and auxiliary groups provide significant volunteer service, financial capital, and professional talent to educate the public, assist youth, enrich community outreach programs, fund scholarships, support organized charities and promote legislation for civic and social change.
MARYLAND'S HISTORY IN ZETA
Maryland is the first state where the expansion of Zeta occurred beyond Howard University in Washington D.C.  Gamma Chapter was established on November 2, 1921 at Morgan College (Morgan State University) and was charted as the second chapter within the sisterhood.  Gamma is unique because it is the second chapter within Zeta but bears the name of the third letter of the Greek alphabet.  This was specifically done, so that, Gamma would bear the same name as its brother chapter Gamma of Phi Beta Sigma Fraternity, Incorporated also located at Morgan College. Morgan State University is the first campus beyond Howard University where both the Zeta and Sigma chapters bear the same name. Maryland not only has the honor of being the first state where Zeta expanded its reach beyond Howard University, it is also home to the first graduate chapter within the sorority.  Alpha Zeta Chapter was established in September 1923 for members of Zeta who completed their college degrees and wanted to continue their service to the community and sisterhood beyond the campus level. Alpha Zeta is located in Baltimore, Maryland and was chartered by five former members of Gamma Chapter.
Maryland is also the home to our Fourth International President Nellie Buchanan. Nellie Buchanan served from 1923-1925.  Nellie Buchanan was one of five members of Gamma Chapter that became charter members of Alpha Zeta Chapter.  During her tenure as International President, Nellie Buchanan expanded the sorority by establishing new chapters within the country. Beta Zeta, the second graduate chapter within Zeta, was established under her administration in Washington D.C. As a newly recognized national organization, Zeta was in need of a headquarters location to conduct the business of the sorority that was conducted by Alpha Chapter located at Howard University. Buchanan established a centralized location for the operation of Zeta's business. Zeta's headquarters was located at 1129 N. Calhoun Street in Baltimore, Maryland.
RESIDENCE OF FOUNDER FAITHFUL
The State of Maryland holds a unique place in Zeta because one of the founders resided in the State of Maryland. Founder Myrtle Tyler Faithful lived in Towson, Maryland and was a member of Alpha Zeta Chapter.  Founder Faithful's legacy lives on and has been captured in wax.  Founder Faithful is one of many historical African-American figures that have been immortalized for all to see at the National Blacks In Wax Museum located in Baltimore, Maryland.  Alpha Zeta Chapter had Founder Faithful's image commissioned and she is the only founder of Zeta Phi Beta Sorority, Incorporated displayed within the museum.
PAST MARYLAND STATE DIRECTORS
Catherine C. Neal (deceased)
LaRessa Smith
Anne P. Hilliard
Nathalia M. East-Roberts (10th Atlantic Regional Director)
Martha Williams
Bernice Smith White (deceased)
Cheryl D. Raigns Brown
Jacqueline C. McNair (15th Atlantic Regional Director)
Gwenneth Corujo
Danielle R. Green
Gayle M. Lyke
Tamara D. Harris
ZETA AMICAE (FRIENDS OF ZETA)
As early as 1940, graduate chapters of Zeta Phi Beta began to realize the importance of the prestige, goodwill and cooperation of women who, for various reasons, were not members of any Greek-letter organization. Under the administration of 12th National President Lullelia Harrison, the first Amicae chapter was organized in Omaha, Nebraska in 1947 making Zeta the first sorority in the National Pan-Hellenic Council to organize an auxiliary group. Zeta Amicae are affiliated through local chapters.
Today, these auxiliaries have rendered invaluable services to the sorority and their communities. They are located in areas wherever there are active chapters of Zeta Phi Beta Sorority, Incorporated.
Each local Amicae Auxiliary is a member of a state-wide Zeta Amicae Conference in which rules, regulations, policies and procedures apply to the state as a group. This structure is also applicable to Regional levels within the organization. These larger bodies provide an excellent forum for networking with Amicae from other auxiliaries, a chance to garner successful programming ideas, and stay current with your knowledge of information and activities on a broader scale. The ultimate value is that you develop relationships that last a lifetime.
The State of Maryland is proud to have Amicae Auxiliaries in the following areas:
Zeta Amicae of Fort Washington
Zeta Amicae of Glen Burnie
Zeta Amicae of Greater Baltimore
Zeta Amicae of Harford County
Zeta Amicae of Prince George's County
Zeta Amicae of Towson
State Amicae Officers:
President – Rania Fitchett
Amicae Coordinators – Weldina Conde and Charbet Duckett
If you are interested in learning more about our Amicae Auxiliary, please email our Amicae Coordinator at Amicae@zphibmaryland.org.
Brief History
The first youth clubs were formed in the 1950s. As participation increased, there became a need to divide the clubs into age groups.
Archonettes are high school-aged young ladies who demonstrate an interest in the goals and the ideals of scholarship, sisterly love, and community service. Archonette groups are affiliated through local chapters.
Amicettes are girls 9 to 13 years of age who are willing to strive toward the high ideals of Zeta Phi Beta Sorority, Incorporated and who demonstrate potential for leadership in service to the community. Amicettes are affiliated through local chapters.
Pearlettes are girls 4 to 8 years of age who are mentored by ladies of Zeta Phi Beta Sorority, Incorporated to become outstanding leaders in their community. Pearlettes are affiliated through local chapters.
Mission
The mission of the Youth Clubs of Zeta Phi Beta Sorority, Incorporated is to provide a carefully designed program of activities that will enhance youth club members through mind, body, and spirit as they work within their various communities to help others.
Community Service
Provide community service opportunities for youth that embrace the national programmatic thrust such as Z-HOPE™, Elder Care, and March of Dimes
Ensure that activities are age-appropriate for each stage of the youths' leadership development, increasing the quality of the involvement as the youth progress through the leadership ladder of development.
Coordinate the Amicettes' and Archonettes' community service hours with the girls' school-required community service logs and provide certificates of achievement at the end of the year as documentation of the girls' community service involvement.
Youth Awards
The Archonette Club sponsored by Eta Pi Zeta Chapter (Montgomery County) was recognized as Service Auxiliary of the Century in 2020 by the International Headquarters of Zeta Phi Beta Sorority, Incorporated.
The Archonette Club sponsored by Tau Delta Zeta Chapter (Prince George's County) was named Auxiliary of the Year by the Atlantic Region in 2019, awarded Archonette Club of the Year and recognized as Youth Ambassadors by the State of Maryland in 2019.
For addition information regarding the State of Maryland's Youth Auxiliaries, contact: youth@zphibmaryland.org
As early as 1940, graduate chapters of Zeta Phi Beta began to realize the importance of the prestige, The Zeta Male Network (ZMN) is the fifth auxiliary of Zeta Phi Beta Sorority , Incorporated. It was established in 1996 during the administration of the 20th International President, Jylla Moore (Foster) Tearte, PhD.
The ZMN isn't like the youth or Amicae Auxiliaries or Amicae in that the Zeta Male Network can NOT organize its own programming. ZMN is there to support programming done by Zeta. Zeta provides parallel activities during conferences, etc., to provide ZMN members with specific activities during sorority business sessions and social activities.
As role models and community leaders, the men who comprise the Zeta Male Network provide much-needed support to Zeta programs and service projects . They provide assistance with mentoring program, workshops, and other positive influences that help young people and men build a strong future.
The State of Maryland is proud to report Zeta Male Network Auxiliaries in Anne Arundel County, Baltimore City, Charles County and Howard County.
For additional information regarding the ZMN Coordinator at ZMN@zphibmaryland.org.
Alpha Zeta
(Baltimore City)
P.O. Box 26444
Baltimore, MD 21207
Beta Alpha Beta Zeta
(St. Mary's County)
P.O. Box 1127
Leonardtown, MD 20650
Beta Alpha Sigma Zeta
(Frederick County)
P.O. Box 3307
Frederick, MD 21705
Beta Alpha Tau Zeta
(Baltimore County)
P.O. Box 89
White Marsh, MD 21162
Chi Beta Zeta
(Baltimore County)
P.O. Box 275
Randallstown, MD 21133
Delta Zeta Zeta
(Prince George's County)
P.O. Box 1205
District Heights, MD 20747
Eta Pi Zeta
(Montgomery County)
P.O. Box 4082
Silver Spring, MD 20914
Gamma Alpha Eta Zeta
(Montgomery County)
P.O. Box 2161
Montgomery Village, MD 20886
Iota Chi Zeta
(Dorchester County)
P.O. Box 45
Cambridge, MD 21613
Lambda Gamma Zeta
(Howard County)
P.O. Box 7002
Columbia, MD 21045
Mu Xi Zeta
(Baltimore County)
P.O. Box 21482
Baltimore, MD 21282
Omicron Chi Zeta
(Harford County)
P.O. Box 194
Abingdon, MD 21009
Phi Alpha Zeta
(Charles County)
P.O. Box 694
White Plains, MD 20695
Pi Omicron Zeta
(Carroll County)
P.O. Box 1842
Sykesville, MD 21784
Rho Eta Zeta
(Anne Arundel County)
P.O. Box 1987
Glen Burnie, MD 21060
Sigma Psi Zeta
(Prince George's County)
P.O. Box 6024
Capitol Heights, MD 20791
Tau Delta Zeta
(Prince George's County)
P.O. Box 744
Laurel, MD 20725
Tau Eta Zeta
(Baltimore City)
P.O. Box 33564
Baltimore, MD 21218
Tau Omega Zeta
(Balitmore County)
P.O. Box 20244
Towson, MD 21284
Eta Beta
(University of Maryland Eastern Shore)
11868 College Backbone Road
Princess Anne, MD 21853
Gamma
(Morgan State University)
P.O. Box 26444
Baltimore, MD 21207
Lambda Iota
(Frostburg State University)
101 Braddock Road
Frostburg, MD 21532
Nu Gamma
(Coppin State University)
2500 W. North Avenue
Baltimore, MD 21217
Omicron Gamma
(Bowie State University)
14000 Jericho Park Road
Bowie, MD 20715
Upsilon Mu
(Towson State University)
P.O. Box 21482
Baltimore, MD 21282
Eta Epsilon
(University of Maryland - College Park)
P.O. Box 4082
Silver Springs, MD 20914