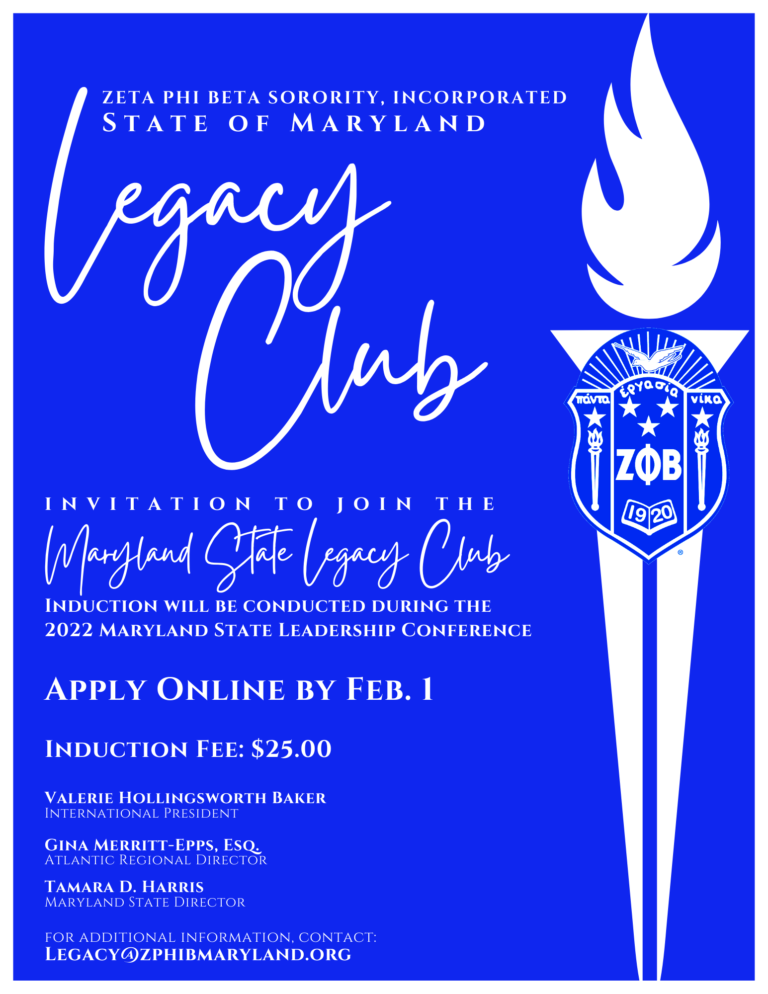 Greetings Maryland Legacies!!!
Join the State of Maryland's Legacy Club! If there's a Zeta in your birth or adopted family (mother, sister, cousin, aunt or grandmother), complete the form below by February 1, 2022. Applicants for the Legacy Club must be fully financial and provide the name of their Zeta family member. The Legacy Club members will be presented during the 2022 MSLC.
For additional information, contact Soror Willa Watson at Legacy@zphibmaryland.org.
Application fees are non-refundable and/or transferable.
Each application will be vetted and eligible candidates will be notified to submit the Legacy Application Fee.