12th Maryland State Director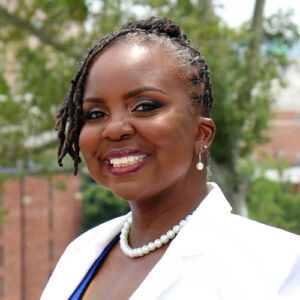 Born in Baltimore and reared in Detroit, Tamara D. Harris, 12th Maryland State Director, has always had the innovation and motivation to lead and learn. Her determination to be successful, help others, and move organizations forward began with her High School leadership roles and continued throughout her collegiate career as she sought and held leadership capacities in numerous on-campus organizations such as Student Government, Pep and Pom Squad, and the Mathematics Club.
Tamara has a zest and zeal for life and truly believes in helping the community. She has served with numerous community service organizations and holds near to her heart a desire to help children in need. Previously, Tamara served as a mentor for the Parents Aiding and Nurturing Developing Adults (PANDA), a Troop Coordinator for the Girl Scouts of Central Maryland as well as served as the Singles Ministry Director at New Antioch Church. Currently, she holds membership in and/or leadership roles with the Eunice Clement Sligh Foundation, Inc., Electronic Association of Parliamentarians and National Association for the Advancement of Colored People. In 2018, Tamara earned her Professional Registered Parliamentarians certification with the National Association of Parliamentarians. She is also a very active member with the Top Ladies of Distinction, Inc. where she served as Chapter President, Top Teen Advisor and Area II Photographer.
In December 1997, she was initiated into Zeta Phi Beta Sorority, Incorporated – Alpha Zeta Chapter and is a ZOL Certified Diamond Life member. She is an active member of Tau Eta Zeta Chapter in Baltimore City and the current Maryland State Director. Since her induction, she has served in many national, regional, state and local positions including, but not limited to, National Co-Director of Youth Affiliates, Atlantic Region Financial Secretary, State of Maryland Grammateus and Parliamentarian, and President Emeritus of Tau Eta Zeta Chapter.
Professionally, Tamara is a Mathematical Statistician for the U.S. Department of Agriculture and has been employed with the United States Federal Government for 25 years. During her home time, she enjoys gardening, learning new hobbies and spending time with her family.